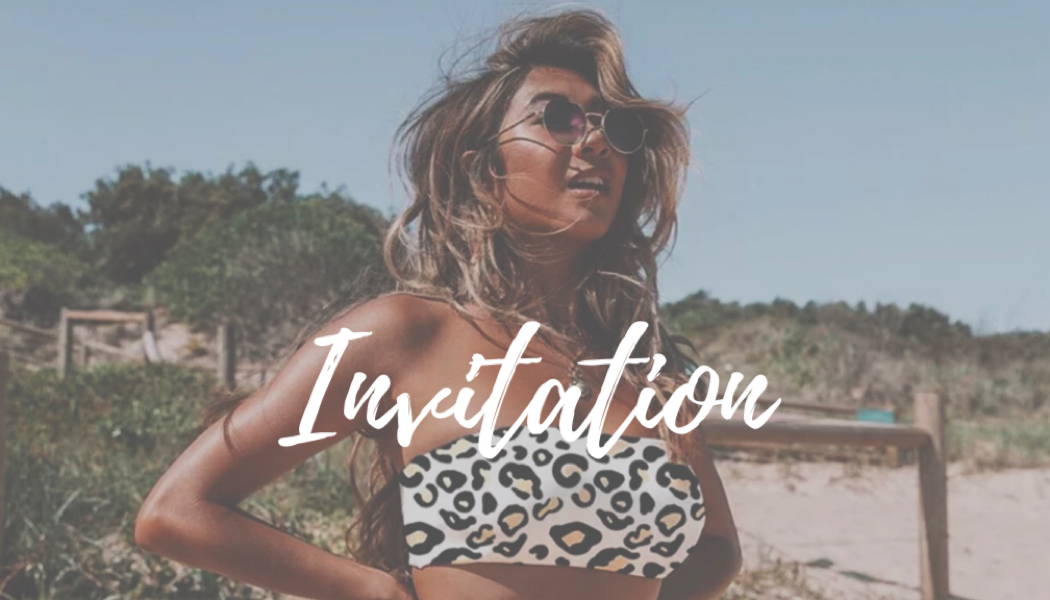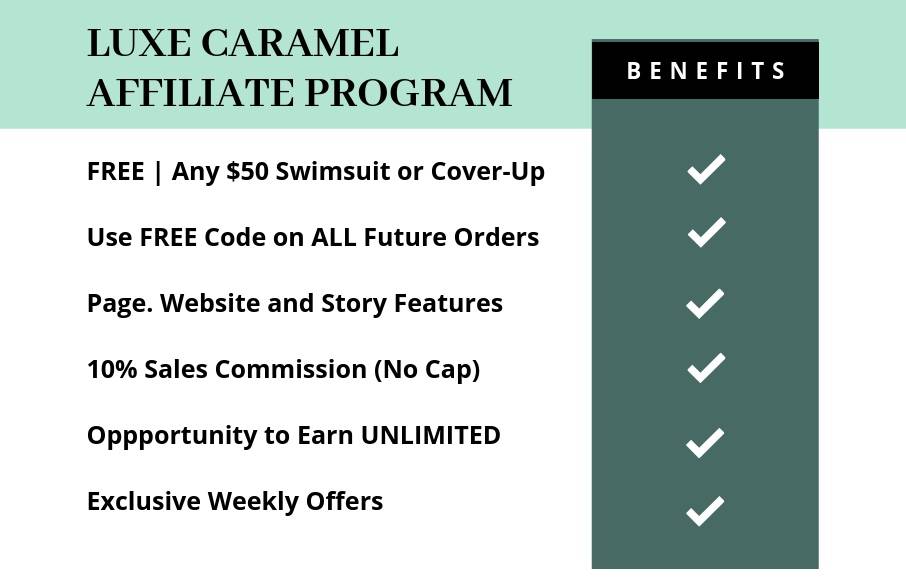 Welcome! Now that you've been invited to join our team, you can begin below:
Use Code: FREE50 for your first FREE swimsuit or cover-up (up to $50 value)
This code can be used on your first product and again for all future orders (each time you see a swimsuit or cover-up you'd like).
AFTER you've placed your first order, click the link below to register your affiliate account (used to track your sales and payouts) ⇨ https://bit.ly/30sTRQR
Within 1-2 working days after your order has been verified, management will activate your affiliate account and you can create your own 25% OFF discount code to share with your followers (and earn sales commission).
*Please note that your account will be activated AFTER your order has been verified. Registering without completing your first order will only result in account deactivation.
*10% SALES COMMISSION
After you've placed your first order, you'll be able to take advantage of sales commission, paid out via PayPal monthly. Just click the link in the "HOW TO START" tab to register your account after you have placed your first order.
*30% OFF REFERRAL CODE TO SHARE

After management activates your account, you'll be able to set up your own personalized 30% OFF discount code that can be used to share with your followers to earn, track your sales LIVE and manage your PayPal email for monthly payout.
MORE PROMOTING = MORE EARNING
(Our top affiliates earn over $1000 monthly! The amount you can earn with @luxecaramel is unlimited!)
FIRST SWIMSUIT OR COVER UP FREE

USE YOUR CODE AGAIN FOR A FREE SET EACH TIME YOU SEE A NEW ONE YOU WOULD LIKE, WHILE YOU'RE AN AFFILIATE

UNLIMITED POTENTIAL TO GROW AND EARN WHILE PROMOTING

WEBSITE & SOCIAL MEDIA FEATURES ACROSS 20,000 DAILY VIEWERS

TAG #LUXECARAMEL @LUXECARAMEL

TO BE FEATURED
Where is Luxe Caramel located?

Our main office is located in Atlanta, GA and we conveniently ship from three warehouses worldwide based on stock and delivery location.


Do you ship worldwide?

We ship to every country worldwide!


Do you offer sizing information?

Yes! Every product at luxecaramel.com has full sizing information and measurements on the page for your convenience.


What responsibilities do affiliates have?

We do not "require" anything from our affiliates, but we do highly encourage the promotion of our products in order to earn sales commission. Promoting helps build your own personal brand and engagement as well as it helps us build our brand around the world.


How much does shipping cost?

Orders Over $30USD Qualify for FREE Standard Shipping, with Expedited Options

Order Under $30USD Have Standard and Expedited Shipping Options Calculated by UPS at Checkout




*Shipping is calculated based on order total after any applicable taxes and promotional codes are applied.
Do you offer mixed sizes on sets?

Yes, we do! For a small upcharge of $6.98 you can mix sizes on any Luxe Caramel set. Just click "Need to Mix" on any product page and it will redirect you to mix your sizes.

What sizes do you offer?

Small, Medium, Large and X-Large

How is the quality on your products?

We work with the best designers to ensure we produce a quality our customers will love. Feel free to search through our reviews to see how customers around the world are enjoying their products.